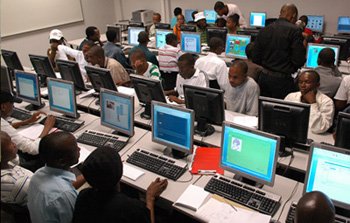 The Internet Exchange Point of Nigeria (IXPN) has achieved a major milestone by its elevation to the status of the West African regional Internet Exchange Point.
According to the MD/CEO of IXPN, Muhammed Rudman, the stride was made by successfully vying in the Africa Union Commission's (AUC) African Internet Exchange System (AXIS) project for a Regional Internet Exchange Point (RIXP) for West Africa.
Until the recent development, the IXPN, a core network infrastructure provider company that allows several Internet Service Providers (ISPs), Telecommunications companies, Carriers, and Content Providers, to exchange traffic among their networks locally, was primarily focused on localizing internet traffic in Nigeria by interconnecting Nigerian networks.
While expounding on the import of its new status, Mr. Rudman said IXPN has moved from national to a regional level.
He said its infrastructure shall be upgraded, in consonance to its new rules to ensure a more resilient operation in the function of connecting all other Internet Exchange Points in the region and to accentuate its capacity to handle the traffic coming thereby.
Source: Daily Trust