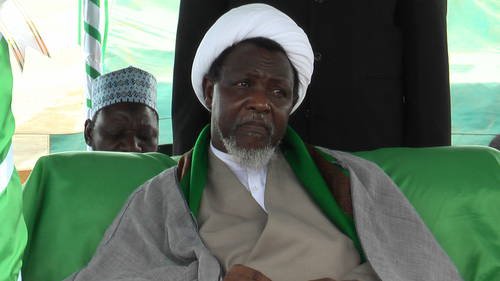 After several months of being in solitary confinement without access to his lawyers and members of his Islamic Movement of Nigeria, the leader of the Shiites sect in Nigeria, Sheikh Ibraheem Elzakzaky was allowed to meet with his team of lawyers, led by Femi Falana and a member of his movement at the detention facility last week Friday, Vanguard exclusively gathered in Abuja.
According to impeccable sources close to the Islamic Movement of Nigeria and security services, Sheikh Elzakzaky met Femi Falana and two other lawyers; Maxwell Nkiyom and Kabir Muhammad who have been retained as a lawyers for the Islamic Movement of Nigeria and a member of the Movement, Sheikh AbdulRahman Abubakar Yola at the invitation of the security services who have been holding him in an unknown detention facility in Abuja for more than four months.
It would be recalled that in the aftermath of the bloody clash between the Nigerian Army and members of the Islamic Movement of Nigeria which led to the death of hundreds of members of the movement in December last year, Sheikh Elzakzaky and his wife were arrested and have been in detention since then. Sheikh Elzakzaky was allegedly wounded and was secretly flown out to France for an emergency operation before being returned to the country. According to sources in the IMN, following the refusal of members of the Movement to appear before Judicial Panel of inquiry set up by the Kaduna state government, the federal government was left with no option but to allow the legal team of the leader of the movement to meet with him in order to placate his members and possibly sway them to appear before the Panel. The meeting lasted for about one hour.